Hail to the Chin! Today Universal has blessed us with a form of something we've been asking for since they started using IPs at HHN. We'll finally be able to start lollygagging with our favorite chainsaw for hand horror icon, Ash Williams. Ash vs Evil Dead, the television continuation of the Evil Dead on Starz network, currently going on it's third season, will become a haunted maze at this year's Halloween Horror Nights. This isn't the first time we've seen Ash at Halloween Horror Nights, you may remember a small Army of Darkness scene in the Silver Screams maze back in 2009.
I'm sure we'll get a ton of memorable scenes and if we are lucky enough, we'll get a chance to see Ash and the legendary Oldsmobile Delta 88 Royale save us from the Necronomicon and a bunch of deadites! For the most part I expected this house to happen last year and even put out a tweet.
While I'm at it, can we get @AshvsEvilDead to grace our wonderful event?

— HHNRumors.com (@HHNRumors) October 24, 2016
I'm a big fan of the show and @GroovyBruce so naturally the first thing I did was check his schedule on his website to see what the possible dates for a surprise visit would be and sure enough he's free for opening night!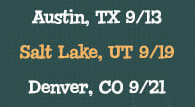 Press release to follow:
ORLANDO, Fla., UNIVERSAL CITY, Calif. (July 27, 2017) – For the first time ever, the critically-acclaimed television series "Ash vs Evil Dead" from Starz, a Lionsgate (NYSE: LGF.A, LGF.B) company, will summon Deadites to a new haunted maze at Halloween Horror Nights at Universal Orlando Resort and Universal Studios Hollywood, beginning September 15.
The "Ash vs Evil Dead" maze will transport guests into the town of Elk Grove, Mich., where they will encounter Deadites – people or objects possessed by evil demons – that have been unwittingly unleashed by Ash Williams – again. Throughout the maze, guests will come face-to-face with disturbing characters and iconic comedic and gory scenes from seasons 1 and 2 as they desperately try to escape all things evil…before it's too late.
The STARZ Original Series "Ash vs Evil Dead" is a follow-up to the original The Evil Dead movie, which has long been regarded as a cult classic since its debut in 1981. Starring Bruce Campbell, who reprises his role as "Ash Williams," the series has amassed a huge fan base and was renewed for a third season by STARZ. Catch up on the STARZ APP.
Universal Studios' "Halloween Horror Nights" is the ultimate Halloween event. For more than 20 years, guests from around the world have visited Halloween Horror Nights in Orlando and Hollywood to become victims of their own horror film. The streets of each coast's event are transformed into highly-themed scare zones where menacing "scare-actors" lunge from every darkened corner. Multiple movie-quality haunted houses are erected throughout the event, based on everything from iconic slasher films to hit horror television series to haunting original stories.
Additional details about Universal Studios' "Halloween Horror Nights" will be revealed soon. For more information about Halloween Horror Nights at either Universal Orlando Resort or Universal Studios Hollywood, visit www.HalloweenHorrorNights.com.