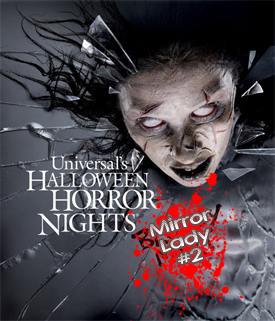 Well, I haven't posted anything in a while. I've actually been googling the interwebz quite a bit lately and haven't found anything worth posting. Thats not what I'm talking about today though. I was chatting with anon on AIM the other day and he suggested I email the owner of the rights to "Bloody Mary". Well, I did and I actually got a response that was quite interesting:
"Contract was up on Nov 1 or 4th 2008 Right after HHN closed for the season that year. They cannot use
it for
anything anymore until they negotiate with me and my company. I own all
rights
to the name and many other TM and Registrations (to numerous to list)
for
Bloody Mary…They did not renew the contract for 2010…Bringing back the icons for their 20th Anniversary has been in the making for 2-3 years now, but they cannot use Bloody Mary without my consent. Or paying me for using her."
So there ya have it. No Bloody Mary at this point in the reunion. I'll keep ya posted.
Here is what I believe to be in question: