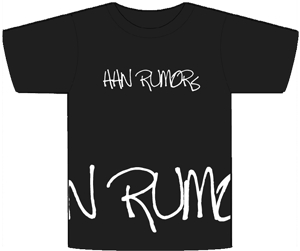 Theme Park Explorers and HHNRumors have teamed up to do a HHNRumors shirt giveaway! Its so simple, all you have to do is sign up on the forums by Saturday, September 11, 2010 and you are automatically entered for the giveaway.
To get a second entry, tweet this:
#HHN #HHNRUMORS My username is INSERT USERNAME HERE and I want to win a free HHNRumors shirt sponsored by @TPExplorers
(including your username on the forum)
There will be 4 winners in all and hopefully we will have a guest host for the drawing that will take place live at Universal! Wear your HHNRumors shirt to Halloween Horror Nights and you might just get a bit of extra attention.
Edit: I messed up on the date. The contest will run until the 11th!