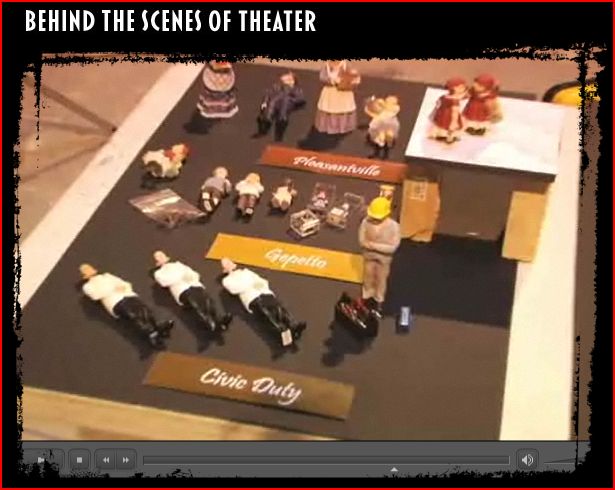 You might remember when I released code names last year. There were MANY doubters. It also didn't help that there were fake code names floating around that were based off of nothing. I know this video has been online for a long time now, I just never got around to posting on the topic. The code names that I posted to OutKastz.com on June 9, 2009 were in fact correct and I finally have proof. They can briefly be seen in this behind the scenes video on halloweenhorrornights.com. Although I'd rather have the blueprints as proof, this is better than nothing.
Source – http://www.halloweenhorrornights.com/orlando/hhn09_bts.html
I do realize no one really cares about that, so I'm going to toss in another rumor to keep my readers interested. Uni is going to take Viral Marketing to the extremes this year. Things I've heard include Body Collectors with MySpaces, Vampires with Facebooks, Jack on Twitter, Director with a YouTube channel, random robo-phone calls if your number is in their system. Mostly free marketing that allows Uni to further develop the back stories of the icons so that they all wrap around a 20 year tale of terror. Not exact, but something of the sort.