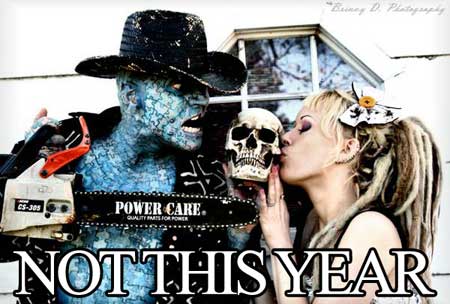 The other blue man that has once worked at Universal will not be returning this year. I know he wasn't expected to return but just to make sure we shot him an email asking if he will be returning and got a reply. Here is what he says:
Tell everyone that
SHOWDEVILS.com
miss them and give the upper
management a bug in their ear to have us back.
We miss you guys.
your
blue fan,
The Enigma
We can also confirm that Robosaurus will not be returning this year. (Thank goodness)