Rejoice! We've received our first official Halloween Horror Nights 31 announcement for the 2022 Season: Event Dates!
HHN31 will run for a record-breaking 43 nights from September 2 – October 31, 2022. Yes, that means we're ending the event on a Monday!
Here's what we're looking at for event dates for the 2022 season: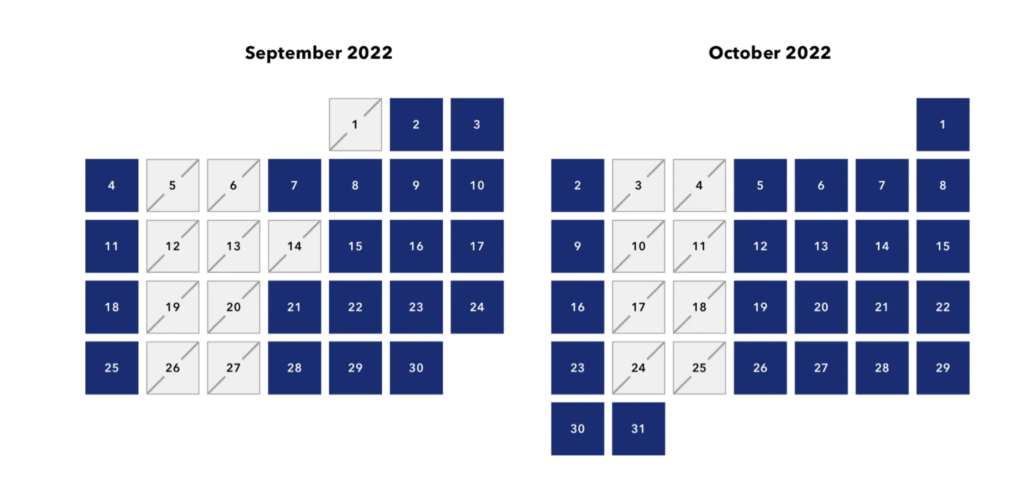 The announcement also confirmed what we already suspected to see at the event: 10 houses, 5 scarezones, and 2 shows.
While we know little of what to expect for scarezones, rumors are already swirling regarding the 10 houses for HHN31. The current rumored list includes:
Universal's Classic Monsters – Mummy vs. Wolfman
Seaside Village (Original)
Fear Street
The Last of Us
The Curse of Pandora's Box (Original – from HHN Hollywood)
El Chupacabra (Original)
Underground Creatures (Original)
The Evil Dead
Halloween
The Weeknd
Shortly after the rumored list was released by Horror Night Nightmares, we saw a potential confirmation of involvement on Twitter from one of the featured artists!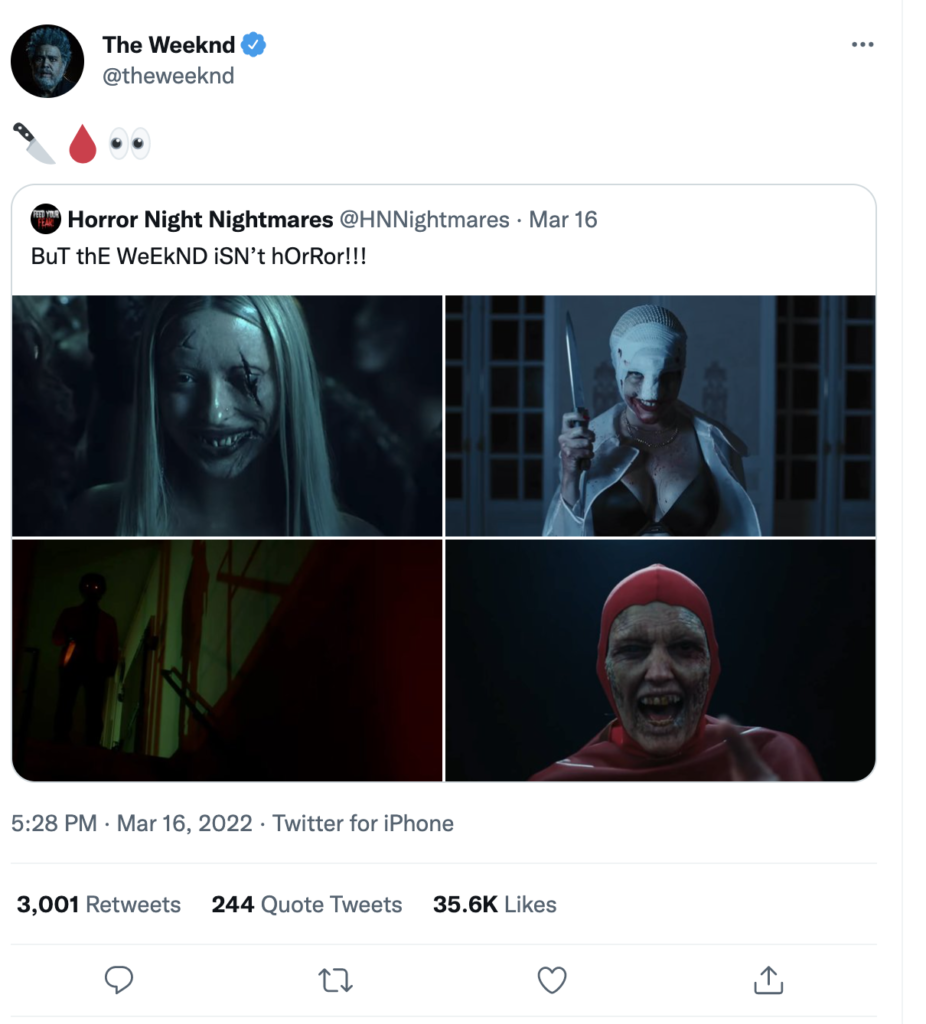 While there is still much left up in the air as Rumors and Speculation season kicks off, one of the most surprising parts of today's announcement was the return of the "Never Go Alone" tagline from 2021. While this could just be part of a new branding technique, we wonder what else might return from 2021? Time will tell.
Single-night event tickets for Halloween Horror Nights are now available for purchase, but die-hard fans will have to wait a bit longer for the release of multi-night tickets and Frequent Fear Pass options. Guests can also stay, scream and save up to $200 (based on a seven-night stay) with a special vacation package that includes one-night admission to the event and accommodations at a Universal hotel. Select upgraded experiences are available for booking, including R.I.P. Tours and the Behind the Screams: Unmasking the Horror Tours. For more information, visit www.universalorlando.com/halloween.
If you want to hear all my thoughts on the present rumors and what we might see change over the coming weeks and months, check out the video below. Until next time!