Finally! A real teaser for HHN 27! On June 7th around noon, the Halloween Horror Nights Orlando website updated with a fresh new look. We even got a new logo! So let's break it down a bit. The first major thing you see when you hit the site is a skull under water surrounded by floating roses as well as some candles. It's not much to go on but thanks to knowing way too much about HHN and how it's put together, it has potential to tell us way more than we think. There are only so many different ideas for icons and when you land on a good one (Jack) it makes since for the icon to be recycled and make it's way back. Some would compare it to reinventing the wheel.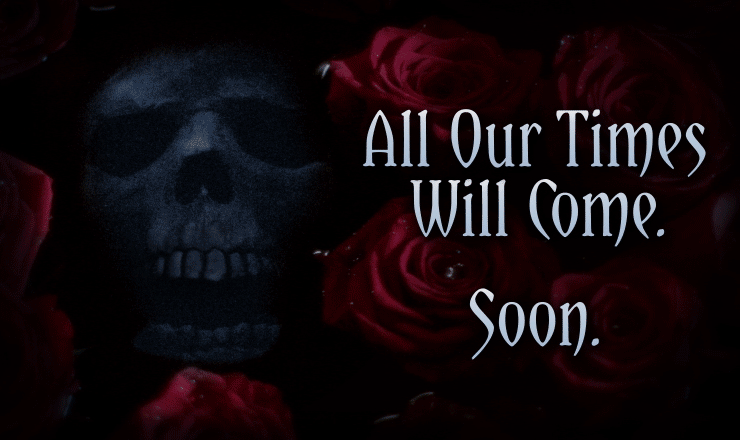 With that said, HHN6 in Singapore last year had a very similar looking icon, Lady Death. Granted, it's still way to early to call it a fact because A&D is definitely known for a big reveal and teasers that no one could see coming. However, if you look at Lady Death, it hits the checkbox for all of the clues that were given.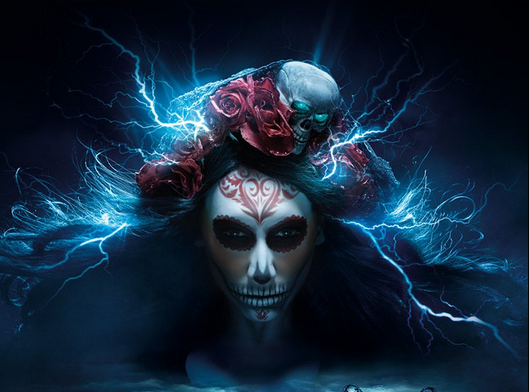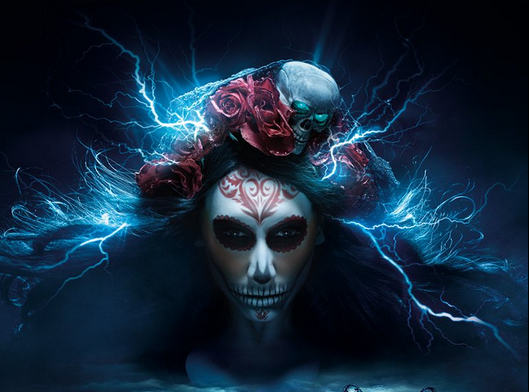 So that's my take on that portion of the update. Next we have the new logo. It's a bit more centered than in year's past. Here's the old logo for reference.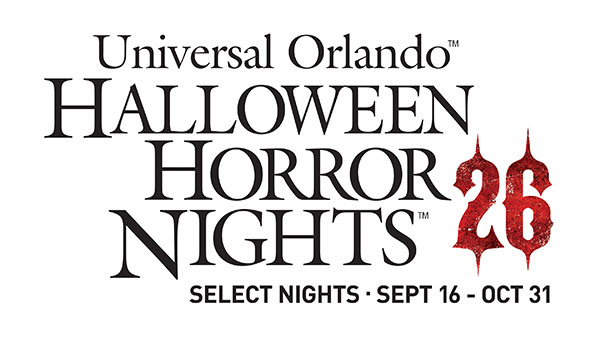 And the new new: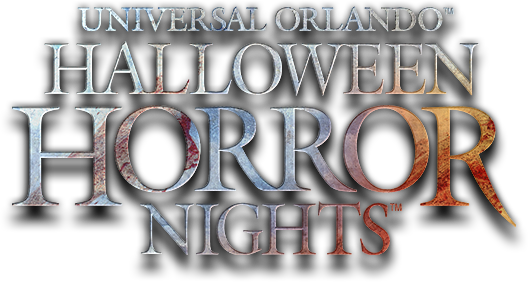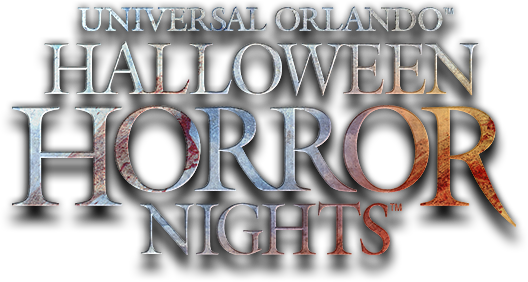 As you can see there is MUCH more emphasis on HORROR! I like it! Hopefully a sign of things to come.
Lastly, tickets are on sale. Not much change from last year so that's a plus. Prepare to open your wallets, but in the end it's all worth it!
Press release below:
---
ORLANDO, Fla. (June 7, 2017) – Today, Universal Orlando Resort unveiled all ticket and vacation packages available for guests to experience Halloween Horror Nights 2017. Starting now, guests can take advantage of dozens of new 2017 offers from special Halloween Horror Nights vacation packages to Halloween Horror Nights Flex Tickets – giving them more flexibility to plan their visit.
Returning to Universal Studios Florida for a record-breaking 34 select nights from September 15 – November 4, the nation's premier Halloween event will feature:
· Nine new immersive and bone-chilling haunted houses based on everything from iconic horror films and popular TV shows to disturbing original stories that will place guests in their own personal nightmare
· Five elaborately-themed scarezones where hundreds of menacing scareactors will stalk guests' every move
· Two captivating and entertaining live shows
· Access to Universal Studios Florida's most exhilarating rides and attractions
With the variety of Halloween Horror Nights 2017 ticket offers and vacation packages that are available, guests are able to choose the best way for them to experience the extreme Halloween entertainment that can only be found at Halloween Horror Nights. New offers include:
· Halloween Horror Nights Sunday – Friday Flex Ticket ($77.99 per adult + tax) and Halloween Horror Nights Sunday – Saturday Flex Ticket (85.99 per adult + tax): The Halloween Horror Nights Flex Ticket is designed to offer guests the most flexibility and convenience when planning their Halloween Horror Nights visit. Guests can purchase the ticket in advance, visit the event on the night of their choosing and proceed straight to turnstiles for entry into the event.
The Sunday – Friday Flex Ticket allows one guest admission to any one Halloween Horror Nights event night from Sunday – Friday. The Sunday – Saturday Flex Ticket allows one guest admission to any one event night.
· Coca-Cola Promotion: On select nights, guests can save up to $50 with a UPC code from any can of Coca-Cola® products when they buy in advance.
· Halloween Horror Nights Vacation Packages (Starting at $229 per adult, per night, tax inclusive at Universal's Cabana Bay Beach Resort): Guests can purchase a Halloween Horror Nights vacation package that includes admission to the event, 3-night hotel accommodations at a Universal Orlando Resort on-site hotel, and access to ALL THREE of Universal Orlando's theme parks: Universal Studios Florida, Universal's Islands of Adventure and the all-new Universal's Volcano Bay.
More information about Halloween Horror Nights 2017 will be revealed soon. For more information, visit www.HalloweenHorrorNights.com/Orlando.